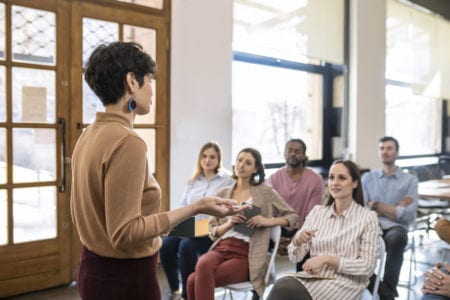 Each year, Signal Financial Federal Credit Union (Signal Financial) holds an Annual Meeting in accordance with our bylaws in order to:
Update members on the status and health of their credit union;
Review old and address new business items; and
Announce newly elected or re-elected volunteers to serve on the Board of Directors.
All members are invited to attend the 2021 Annual Meeting.
April 22, 2021
Starts at 6:00 pm
The meeting will be held virtually via Microsoft Teams.
Please email Alexis Santos at asantos@signalfinancialfcu.org if you plan to attend or if you have any inquiries that you would like to be answered during the meeting.
Board of Directors Election
Any candidate not selected to run by the Nominating Committee has the option of running by petition by obtaining the authorized signatures of one percent (1%) of the total Signal Financial membership (213 as of 11/30/20). For the purpose of verification, these authorized signatures must be accompanied by the member's printed name and address. Nominations by Petition must be received no later than February 12, 2021. If no Nominations by Petition are submitted by February 12, 2021, the election will not take place, and the candidates below will be elected to the Board by acclamation. If one or more Nominations by Petition are submitted, voting will be conducted by mail.
BOARD OF DIRECTORS CANDIDATES
The Signal Financial members described below are running for three vacant positions on the Board of Directors. The members of the Board of Directors establish policies for Signal Financial Federal Credit Union and are also responsible for the direction of the credit union. Board of Directors officials serve as volunteers.
---

Andy Mekelburg

Incumbent
I have been a Signal Financial FCU member for all of my adult life. It is my Primary Financial Institution and I believe strongly in our products and services! I was first elected Chairman of the Board in 1987. Previously I served as Vice Chairman, Supervisory Committee Chairman and Chairman of the following board committees: Member Service, Human Resources, Information Technology and Financial Performance. Received a Bachelor's degree in Accounting from Georgetown University and a Master's degree in Telecommunications Policy from the George Washington University. Currently I'm retired after running my own consulting firm providing management advice and strategic direction to organizations in Washington, DC, after working for Verizon, and its predecessors, for many years.
As the financial industry and the Global economy continually changes, I strongly believe that Credit Unions are more critical than ever. Credit Unions are member owned and exist to serve their members. Many of my colleagues and acquaintances in the Washington area are members of Signal Financial, and I hope many others join. I am constantly getting feedback from them as to what they are looking for in a financial institution. I believe that I can represent them, and all our members, to make sure that they get the best financial services and service from Signal Financial. My focus is to ensure that the credit union is using the latest technology, offering the newest financial services, providing the most responsive service and the best rates for our members, with a strong financial base for the Credit Union. I have been working with the Credit Union team to provide access to all members, wherever they are, through strategic placement of branches and continued deployment of new applications to allow members to satisfy all their financial needs remotely.
---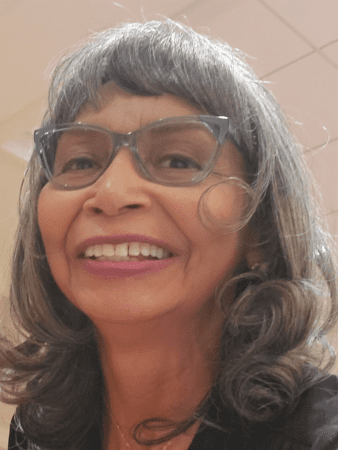 Eileen Booker

Incumbent
I received my college degree from Strayer Business College while working for the C & P Telephone Co. /Bell Atlantic Telephone Co. I was promoted through the Telephone Co. ranks to manager. I remained at the Telephone Co. for over 33 years before retiring. While working for the Telephone Co. I was asked to join the credit union as a volunteer of the Supervisory Committee, which I accepted. After serving in that position for a couple of years, a position became available on the board of directors and I was asked to take that position. I have now been a volunteer for over 35 years. My knowledge of the credit union movement has been increased by my attendance at various conferences offered and the on-line studies provided. I have also been a member or chaired most of the credit union committees. I have encouraged others to become credit union members and to join as volunteers.
The Credit Union has been my primary financial institution for over 50 years. I continue to encourage others that there is an alternative to banks. As an incumbent, I am comfortable with the knowledge I have acquired over the years. Frequently, I discuss the financial benefits that can be received to others to encourage them to join. Our Credit Union is able to provide the same technology as a bank and provide even better service. I am looking forward to more people joining our credit union, so we can be amongst the largest credit unions in the area. With more members come increased assets, loans and improved technology. I believe we are heading in the right direction to meet our goal of a billion dollars credit union.
---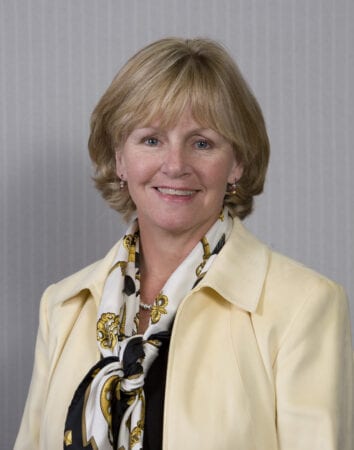 Mary McCormick

Incumbent
I served on the Supervisory Committee for six years and have been a member of the Board of Directors for the last 21 years. I am currently Vice Chairman of the Board and have served as such for several years. I have chaired the Supervisory Committee, Member Service Committee, HR Committee, Volunteer Committee and ALCO. In addition, I served as Board Secretary for several years and served as Treasurer for one year. I am a retired employee of Verizon and joined the credit union in 1986 when I first started working at the Chesapeake Complex. I worked in various accounting positions at Verizon for 23 years.
I would like to continue to serve on the Board of Directors. I believe I have a vast amount of knowledge and experience necessary to move the credit union forward. My experise in accounting is valuable – especially in these challenging, competitive economic times. I stay abreast of current financial market conditions by attending seminars pertinent to credit union issues. I read credit union publications, magazines and newspapers regarding issues faced by credit unions and other financial institutions. I bring a great deal of knowledge and experience to the credit union and wish to see it succeed in the future and continue to provide excellent customer service for our members.