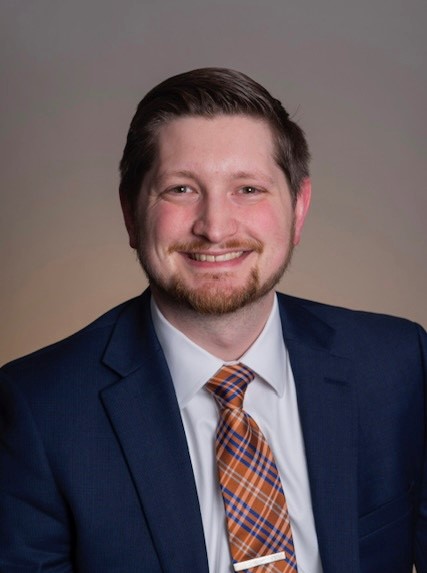 KENSINGTON, MD May 4 2023- Signal Financial Federal Credit Union is pleased to announce the appointment of Nick Moreland, as VP, Member Experience and Retail Banking. Moreland is responsible for leading Signal's retail branch network, along with the digital services, and digital member support teams.
As a senior member of the executive team, Moreland reports directly to COO Alec Patrick. Previously, Moreland served as a Sales Leader at PNC Bank.
I am thrilled to join Signal Financial FCU as the VP, Member Experience and Retail Banking! Every individual I have had the pleasure to meet shares the same passion behind the culture of engaging members, collaborating as a team, and supporting the development of one another. I am looking forward to what is to come at Signal Financial Federal Credit Union.
– Nick Moreland
Moreland has over 8 years of experience in financial services. He worked in various member facing and strategic development roles designed to engage employees and members in growth orientated conversations. He became an expert in member experience, coaching and organizational development. Moreland holds his MBA from Southeastern Oklahoma State University and bachelor's from Towson University.
About Signal Financial Federal Credit Union
Chartered in 1947 (as the Washington Telephone Federal Credit Union) by a group of telephone company workers, Signal Financial FCU was formed to help people seeking a better financial alternative and to improve the quality of their financial lives, which remains true to this day. Signal Financial is owned and operated by members who share a common bond through employer or geographic affiliation and governed by volunteers who are elected by members to serve on the board. We strive to provide quality and fairly priced financial services for our membership. In turn, profits are returned back to members in the form of better rates, reduced fees and improved services.
In 2007, the Washington Telephone Federal Credit Union officially became Signal Financial FCU to be more inclusive of the many diverse businesses in our field of membership, in addition to our founding telephone company group. Signal Financial FCU has grown to more than $400 million in assets serving more than 24,000 members. Our credit union also encompasses 250+ small-to medium-sized companies, members of the Washington Area Bicyclist Association (WABA), as well as individuals who live, work, worship or attend school in the Washington, DC or Prince George's County, Md. (inside the beltway). Select employer groups are also eligible to join the credit union.
Like all federal credit unions, Signal Financial is closely regulated by the National Credit Union Administration (NCUA), with deposits insured by the National Credit Union Share Insurance Fund (NCUSIF) up to $250,000.
---