On Monday, Oct. 7, Signal Financial celebrated the opening of its newest branch located in the heart of Loudoun County at Rt. 7 in the One Loudoun community.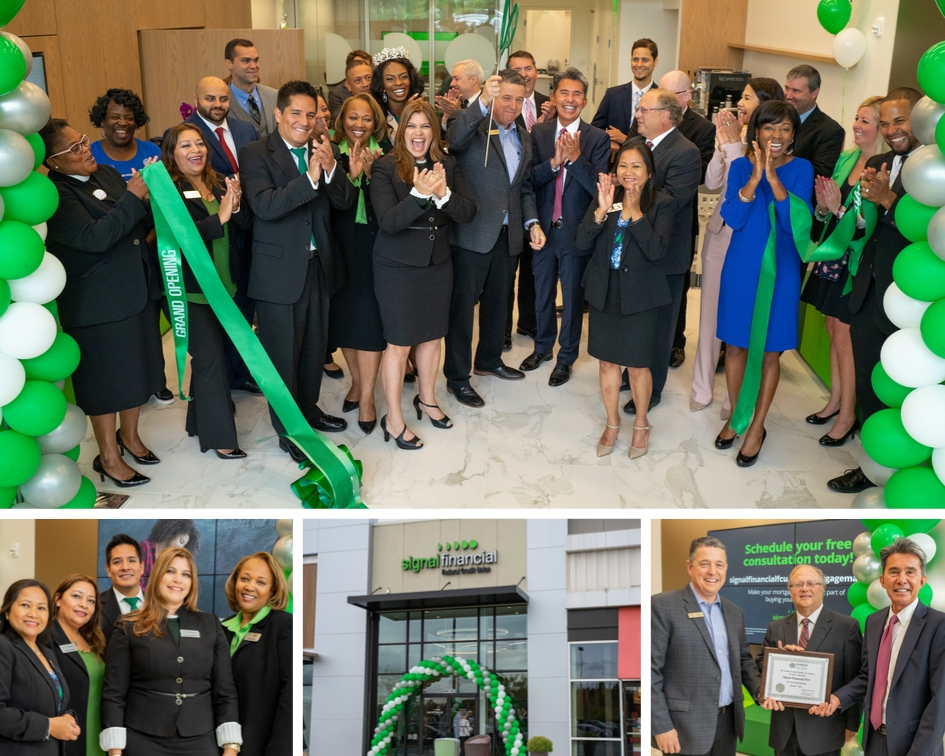 The new location at 44747 Brimfield Drive Ashburn, Va. 20147 is the credit union's eighth branch in the region. The grand opening included a ribbon cutting ceremony with the president and CEO of the Loudoun County Chamber of Commerce Tony Howard, Signal Financial's board chair Andrew Mekelburg and a warm welcome from the credit union's president and CEO Francois Verleysen. Local community leaders, members, and staff joined in on the celebration over cake and gourmet coffee from the new branch's espresso machine.
"We are proud to debut this new branch in One Loudoun. As a financial institution, we remain committed to evolving with our members and the community in mind. With the opening of this location, we will continue to provide members with exceptional service, products, and education to help them reach their financial goals," said William Kowall, Senior Vice President of Member Experience.
The new branch comes during a time when there is an imminent need for financial planning, management, and advice in the booming community surrounding Signal's One Loudoun location. To meet that need, this innovative branch is designed to provide guests and members with a personalized, face-to-face experience with offerings such as access online banking via tablet computers, no teller lines, and an espresso bar, if one needs to pull out their laptop over coffee.
Signal's One Loudoun location also features a 24-hour ATM and Saturday hours.
Free financial seminars on home buying and auto loans for members and local businesses are planned at this location in the future.