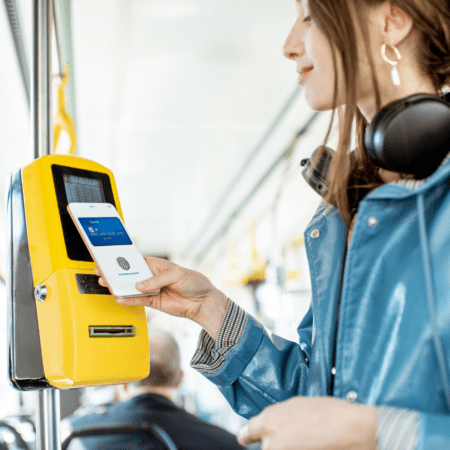 If you're using an Android™ mobile device, there's now a way to make shopping with your Signal Financial FCU cards easier than ever. Google Pay™ lets you seamlessly tap and pay with your device within apps, and at more than one million stores in the U.S. – with more locations being added every day.
To use Google Pay in a store, simply unlock your mobile device, hold it near the contactless terminal, and your payment will be complete. A notification with a receipt showing transaction details will arrive shortly afterwards.
Google Pay makes shopping more secure because it doesn't send your actual credit or debit card number with your payment. Instead, it uses a digital account number that keeps your card details safe.
You're also protected if you happen to lose your device. Log into the online Android Device Manager and you'll be able to instantly lock your phone or tablet from anywhere. Android Device Manager lets you secure it with a new password or wipe it clean of all your personal information as well.
Google Pay works with all devices using Android 4.4 (KitKat) or higher, and which support NFC (Near Field Communication) and HCE (Host Card Emulation). Adding your cards to the app is easy. If your device doesn't already have Google Pay installed, free downloads are available at Google Play™.
For additional support click here.