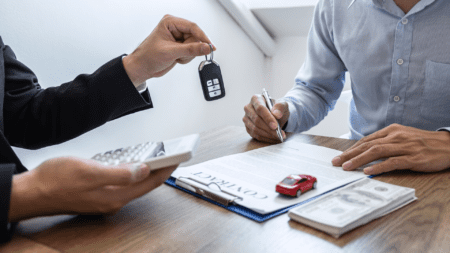 Buying a new car can be a time consuming ordeal. No matter what your occupation is, everyone has their own budget and deciding on the right car and the right way to purchase that car is an important decision. Whether you're buying the vehicle of your dreams or a car to get from point A to point B you may not have the cash to pay upfront.
Auto loans are a practical way to afford a car while still taking care of other financial responsibilities.
Benefits of an auto loan:
Ownership– Once you pay off an auto loan you own the vehicle, as compared to leasing which is essentially you paying to rent a car you will never own. Also leasing comes with strict guidelines regarding modification to the vehicle and mileage accrued.
Flexibility– Most institutions offer car loan terms of up to 7 years. You have the flexibility to choose the term that best fits your financial situation.
Refinancing Benefits– Refinancing your auto loan has many benefits, especially if your original interest rate was higher due to a low credit score that has since improved. An improved credit score will qualify you for a lower, more favorable rate than when you originally obtained the loan.
No Collateral needed– No collateral is required to obtain an auto loan. This is because your car will automatically serve as the collateral for the loan.
To learn more about car buying and refinancing join us for our virtual webinar on Saturday, July 18th. Click here to view.
Become a member! Click here to be a part of the Signal family.
For more useful tips, information and advice on financial empowerment, follow us on Facebook at: facebook.com/SignalFinancialFCU.
We're also on Twitter and Instagram at: @signalfcu
— Written by James Fleet