Each year, Signal Financial Federal Credit Union holds an Annual Meeting in accordance with our bylaws in order to:
Update members on the status and health of their credit union
Review old and address new business items
Announce newly elected or re-elected volunteers to serve on the Board of Directors
All members are invited to attend the 2022 Annual Meeting.
April 21, 2022
Starts at 6:00 pm
The meeting will be held virtually via Microsoft Teams.
Please email Roger Berry at rberry@signalfinancialfcu.org if you plan to attend or if you have any inquiries that you would like to be answered during the meeting.
Board of Directors Election
Any candidate not selected to run by the Nominating Committee has the option of running by petition by obtaining the authorized signatures of one percent (1%) of the total Signal Financial membership (213 as of 11/30/20). For the purpose of verification, these authorized signatures must be accompanied by the member's printed name and address. Nominations by Petition must be received no later than February 12, 2021. If no Nominations by Petition are submitted by February 12, 2021, the election will not take place, and the candidates below will be elected to the Board by acclamation. If one or more Nominations by Petition are submitted, voting will be conducted by mail.
BOARD OF DIRECTORS CANDIDATES
The Signal Financial members described below are running for two vacant positions on the Board of Directors. The members of the Board of Directors establish policies for Signal Financial Federal Credit Union and are also responsible for the direction of the credit union. Board of Directors officials serve as volunteers.
Donna Hauprich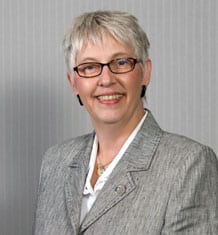 My career has been in Information Technology (DoD contracts) as a test analyst evolving to Quality Assurance management. Post DoD contracts work, I have been employed as a Licensed Massage Therapist to help people live a balanced life.
Having served on Signal's Board for 30 years I've held executive positions as Board Secretary and Board Vice-Chairman.  I have served on all supporting committees to the board as well as chaired the Volunteer Education, Asset & Liability, Nominating, Member Services and Information Technology/Security committees.  Prior to nomination to the Board I served on and chaired the Supervisory Committee.
I am seeking re-election to the Board as a strong advocate of Signal Financial and in general credit unions. As a director my aim is to work to effectively supervise and administer the rules, regulations, and policies of Signal Financial for the good of the membership. I am proud to serve our membership and to be a part of a team that has inspired growth through hard work, planning, and dedication.
Debbie Cullen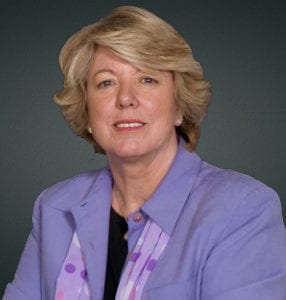 As a retiree from Verizon, I held managerial positions in the areas of finance, regulatory and legal. I have served on Signal's Board since 1988 various board executive positions as Chairman, Treasurer and currently as Secretary. Having this vast knowledge and expertise from my career with Verizon, my long tenure with Signal and holding numerous positions on the Board, supports my qualifications for re-nomination.
I am seeking re-election to the Board so that I may continue to serve members as a director with the background required to provide oversight on Signal's financial stability; as well as working to ensure that members have an excellent experience and relationship with Signal. I will continue to support improvement and advancement of our services that we provide, as well as, listen to members in ways to improve their experience.