Each year, Signal Financial Federal Credit Union holds an Annual Meeting in accordance with our bylaws in order to:
Update members on the status and health of their credit union
Review old and address new business items
Announce newly elected or re-elected volunteers to serve on the Board of Directors
All members are invited to attend the 2022 Annual Meeting.
April 21, 2022
Starts at 6:00 pm
The meeting will be held virtually via Microsoft Teams.
Please email Roger Berry at rberry@signalfinancialfcu.org if you plan to attend or if you have any inquiries that you would like to be answered during the meeting.
Board of Directors Election
Any candidate not selected to run by the Nominating Committee has the option of running by petition by obtaining the authorized signatures of one percent (1%) of the total Signal Financial membership (225 as of 11/30/21). For the purpose of verification, these authorized signatures must be accompanied by the member's printed name and address. Nominations by Petition must be received no later than February 14, 2022. If no Nominations by Petition are submitted by February 14, 2022, the election will not take place, and the candidates below will be elected to the Board by acclamation. If one or more Nominations by Petition are submitted, voting will be conducted by mail.
BOARD OF DIRECTORS CANDIDATES
The Signal Financial members described below are running for two vacant positions on the Board of Directors. The members of the Board of Directors establish policies for Signal Financial Federal Credit Union and are also responsible for the direction of the credit union. Board of Directors officials serve as volunteers.
Debbie Cullen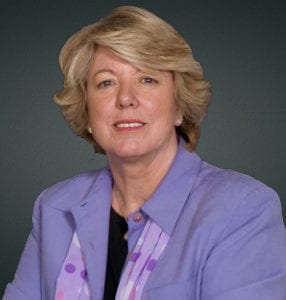 As a retiree from Verizon, I held managerial positions in the areas of finance, regulatory and legal. I have served on Signal's Board since 1988 various board executive positions as Chairman, Treasurer and currently as Secretary. Having this vast knowledge and expertise from my career with Verizon, my long tenure with Signal and holding numerous positions on the Board, supports my qualifications for re-nomination.
I am seeking re-election to the Board so that I may continue to serve members as a director with the background required to provide oversight on Signal's financial stability; as well as working to ensure that members have an excellent experience and relationship with Signal. I will continue to support improvement and advancement of our services that we provide, as well as, listen to members in ways to improve their experience.
Tammy Jeffers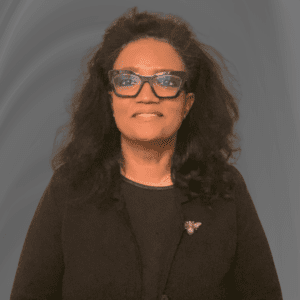 I have actively served over 5 years on the supervisory committee at Signal Financial Federal Credit Union. I served in the capacity of committee member and over the last several years as committee Chairman. I have clear perspective and understanding of the credit union financial statements and business operations. Working closely with internal board members, outside auditors and internal managers to ensure that the appropriate internal controls, processes and procedures, and systematic reviews of branch operations, file maintenance and functional business areas are performed in accordance with NCUA guidelines. My role is to ensure that any and all issues are surfaced and mitigated. The audits and thorough reviews performed by this committee are essential. Inspecting the inner workings of the credit union operations is our purpose, to ensure that we are providing products and service options that enhance and change lives.
I hold multiple degrees, an MBA from Long Island University and an HR Master's Certification from Villanova University. Both degrees and my vast work experience have allowed me to make additional contributions in the performance of Signal Financial Federal Credit Union. If chosen, I look forward to working even more closely with the board members, the management team, and internal and external auditors to ensure that the business operations, policies and procedures for branch operations are working appropriately to safeguard member accounts and increase confidence in our business.
I am running for this position because I believe strongly in the power of credit unions. Credit Unions show support for their communities, lift communities up by providing financial support and guidance that big banking institutions just can't adequately do. I also feel that as CU members ourselves we have a vested interest in Signal Financial Federal Credit Union's success and will always look for new ways to add value and promote community financial wellness.