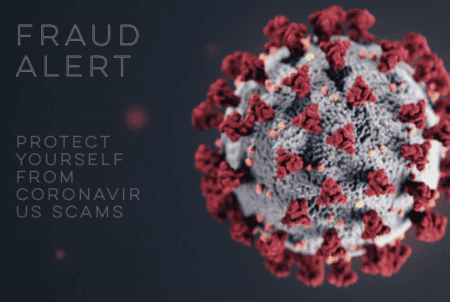 While a clear majority of the country's residents, businesses and government agencies have banded together in an unprecedented effort to fight COVID-19, there remains some bad actors out there who are seeking to take advantage of the situation.
Unfortunately, the number of scams and other financial crimes rise greatly during times of disaster and uncertainty and the COVID-19 crisis is no different. Fortunately, Signal Financial FCU is 100 percent committed to the safety of our members. However, we need our members to be diligent, as well.
There are steps that you can take to prevent yourself from falling victim to such scams. Below are a few recommendations from the Federal Trade Commission to combat scammers.
Research a company or product name on any search engine with words like "review," "complaint" or "scam." You can even search for a phrase that describes your situation, like "stimulus check call." You can also search for phone numbers to see if other people have reported them as scams.



Do not give out vital personal information, such as your social security number, or account and routing numbers to unknown callers and website solicitations. Many scammers are posing as reputable charitable organizations and asking for donations. If you want to donate to such an organization, visit that organization's website directly instead of through a third-party link.



Use two-factor authentication whenever possible. Two-factor authentication, also known as multi-factor authentication, makes it harder for scammers to gain access to your account if they manage to access your username or other personally identifiable information.
If you think you or a loved one may have been a victim or target of a COVID-19 scam, you can report it to the US Justice Department's National Center for Disaster Fraud (NCDF) Hotline at (866) 720-5721.
Please stay safe and diligent during this crisis and follow us on Twitter to get daily updates:
#FraudAlert: Protect your account & #stimuluscheck from #COVID19 scams. Here is a list of the most common scams nd the gov't agencies to report them to: https://t.co/6t23K22Hxq #creditunions #mediaalert #scamalert #coronavirusscam #StimulusChecks #COVIDreliefIRS pic.twitter.com/dMljpel7NR — Signal Financial FCU (@SignalFCU) April 7, 2020
Written by James Fleet, Member Relationship Specialist at Signal Financial FCU