Save on school supplies, clothing, and more during Sales Tax Holiday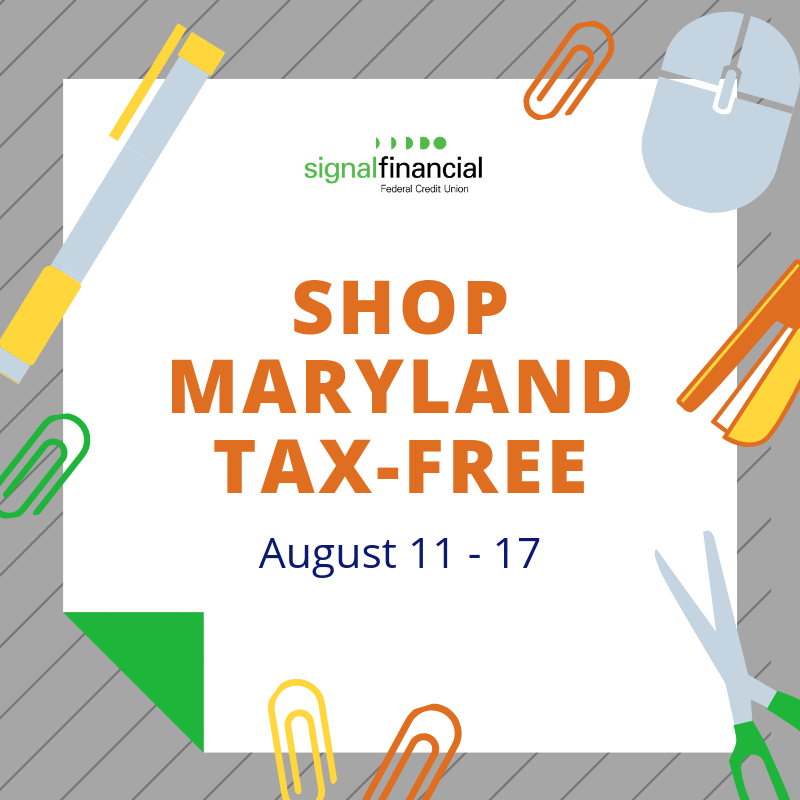 Do your kids have what they need to head back to school? If not, take advantage of the state of Maryland's Tax Free Holiday Week beginning this Sunday, August 11 thru Saturday, August 17. Qualifying items such as school supplies, clothing, and computers will be tax-free! That means no state or local levies are collected during checkout. It's also a good time to buy tax free items that you plan to donate to schools, as many retailers place donation bins in their stores around this time of year.
And while you're at it, if you use your Signal Financial Debit or Platinum Visa® card, you can earn rewards points for every single swipe.
A list of qualified items and other details are available at the Comptroller of Maryland website.
Happy shopping!
Members with a Signal Financial Debit or Platinum Visa card will earn LinkRewards (CURewards) credit card points. Earn 1 point for every $1 in purchases, including online transactions. LinkRewards (CURewards) points are valid for 5 years.