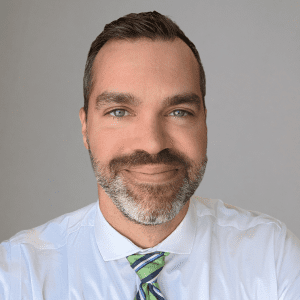 Signal Financial Federal Credit Union is pleased to announce the appointment of Alec Patrick, as Chief Operations Officer (COO). Patrick is responsible for commercial and consumer lending, member service, branch network, information technology and overall business operations. As a senior member of the executive team, Patrick reports directly to CEO Francois Verleysen. Previously Mr. Patrick served as Vice President of IT and eServices at Signal Financial Federal Credit Union.
Mr. Patrick has over 15 years of experience in information technology and financial services. He worked in various information technology roles across multiple financial institutions. He became an expert in online banking, NCUA regulations, server & network infrastructure, cybersecurity, cryptocurrency, and core systems.
I am very excited for the opportunity to grow and take on challenges beyond just online banking and IT. The culture is great, and it is amazing to be able to learn from such a diverse group. I am looking forward to what is to come at Signal Financial Federal Credit Union.

– Alec Patrick
Mr. Patrick holds his MBA from Penn State University and BS degree in Information Systems from University of Phoenix.