When you'd rather be focused on family…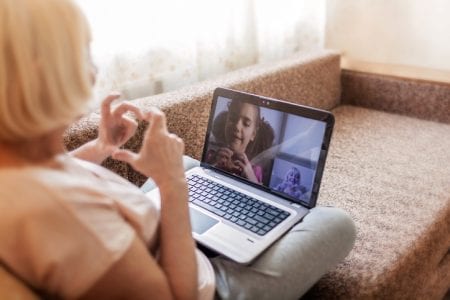 More than 40 million Americans are experiencing unemployment, and Congress is working on incentives to get people back to work, according to The Washington Post.
If you have experienced job loss, or reduced income due to COVID-19, asking for a payment deferral on a mortgage loan, consumer loan or commercial loan can help you effectively manage your cash flow over the next few months and give you time to update your household budget.
But a payment deferral is only a viable option if you do not wait too long to make the request. If you let your payment lapse beyond 30 days, you could incur mounting late fees and damage to your credit score.
A deferral means that your payments (both principal and interest) are suspended for a defined period of time. At Signal, you can defer a payment up to 3 months or workout an installment plan that may involve making interest-only payments for up to 3 months.
There are several factors to keep in mind, however, when deciding whether a payment deferral is in your best interest.
EVALUATE THE LONG-TERM EXPENSE
Before exercising the option to defer payments you should first evaluate your current financial situation and priorities. Deferring payments will increase your interest costs over the life of your loan, so it's a good idea to review your budget and determine whether or not you are comfortable with the terms of a deferral.


DECIDE LENGTH OF THE DEFERMENT… UP TO 3 MONTHS
After evaluating your financial situation, you may decide you are more comfortable deferring for only one or two months rather than three months. It also worth noting that you can end your deferral at any time if your situation changes and you are able to resume regular payments. Resuming regular payments will help you get back to paying down your principal balance faster.


CONSIDER THE IMPACT TO YOUR CREDIT
Deferrals are not reported as missed payments to the credit bureau, so there is no impact to the repayment status of your loan. However, since the outstanding balance of a loan is one of the key factors used by credit bureaus to calculate a credit score, there may be a slight impact to your score if the outstanding balance of your loan increases as a result of making a deferral. If at all possible, try to make some sort of payment during your deferral period. mortgage loan deferral Need to defer a payment on a home loan? Submit a request, along with a summary of your hardship and any supporting documents to mortgagelending@signalfinancialfcu.org for your deferment to be considered. Inquiries will be considered on a case-by-case basis. Business loan deferral Request a deferral on commercial lines of credit commercial real estate loans, business credit cards, other types business loans. Submit a request, along with a summary of your hardship and any supporting documents to businessservices@signalfinancialfcu.org.
Signal Financial FCU is dedicated to helping our members during this time of uncertainty.