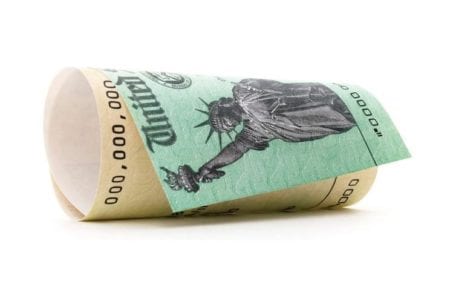 As stimulus checks roll out, so do the scams!

Some criminals are using stimulus checks to take advantage of honest, hardworking people who have experienced financial hardships due to COVID-19.

More than 80 million Americans have received their stimulus payments via direct deposit, according to this CNN article. But those who are receiving the funds via check can expect to see their payments roll out over the next few months, as the process for sending out paper checks takes more time. This is leaving room for scammers to try and trick you into believing you can get your money faster.
If you are still waiting to receive your stimulus payout, here's what you need to know:
Criminals are seeking to capitalize on the eagerness of Americans to get their payment by sending counterfeit checks to people, according to this AARP story. If you receive a check that seems suspect or you get an offer to speed up the waiting time, beware!
Some scams also involve trying to get your personal information for unlawful use. Never give your PIN to anyone. Safeguard your funds by making sure your Signal Financial account information is up-to-date and has the correct name(s), address and phone number(s) attached to it.
If you think you have been a victim of such a scam, you can report it now to the Federal Trade Commission's Complaint Assistant page.
Stay safe and be vigilant!
-Written by James Fleet, Member Relationship Specialist