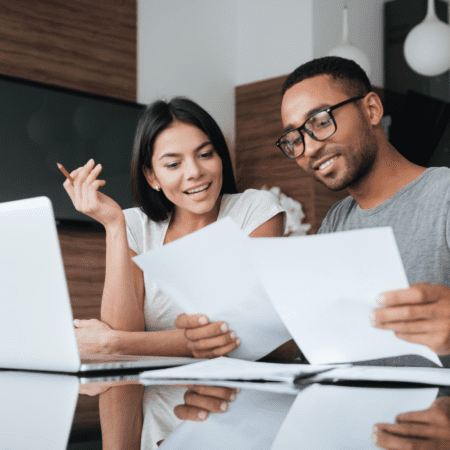 August 14th is National Financial Awareness Day.
Diving deep into the ins-and-outs of your personal financial situation can be intimidating for some, however it is essential to your overall wellness that you have some idea of what is going on with your financial picture. If you aren't too knowledgeable of your current financial landscape, you're not alone. A recent survey done by the National Federation for Credit Counseling shows that the percentage of Americans who admit they're not very or at all confident in their financial awareness is growing. This sentiment is more widespread among younger adults aged 18-34, who have come of age during greater financial and economic uncertainty than the generations prior. Add in the COVID-19 pandemic effecting everyone's lives drastically and there is more of a reason for this group to feel nervous about their financial awareness.
Below are some tips that can help those in similar positions in their life get a better grasp on their finances on this Financial Awareness Day.
Write Down Your Financial Goals– If you think about your finances and don't have a specific goal in mind, that's a good sign that you should sit down and figure out what those are. By setting a goal, you will be able to come up with a more specific course of action.
Track Your Budget and Spending– If you don't have a grasp on your budget and spending, there are countless apps that can consolidate your financial accounts and track spending habits, as well as alerting you of upcoming bill payments and even help to increase your credit score.
Start Tackling Debt– The average American credit card debt exceeds $5,300. If you're only paying the minimum on your credit cards, you need to start thinking of ways to pay off those cards sooner than later as the interest accrued over time is detrimental to your overall financial picture.
Fund your Savings Account– The basis of a solid financial plan is building and maintaining an emergency fund. Unexpected expenses will come your way at some point. By being prepared for the unexpected, you are putting yourself in a much better and less stressful situation. It's recommended that your savings account has enough to cover up to six months of living expenses or an unexpected bill, such as a car repair or medical emergency
Look into Investment Opportunities- If you're new to investing, one of the most important things you need to keep in mind is that a diversified portfolio is key. A good place to start is with an S&P 500 index fund, which offers stakes in America's top 500 companies
For more useful tips, information and advice on financial empowerment, follow us on Facebook at: facebook.com/SignalFinancialFCU. We're also on Twitter and Instagram at: @signalfcu
-Written by James Fleet