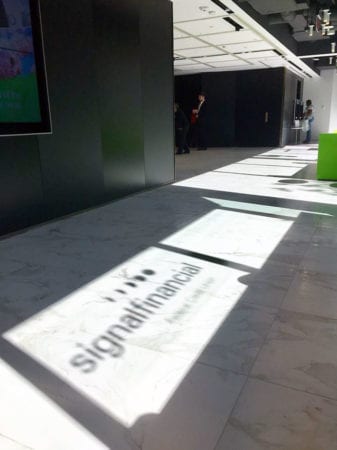 Signal Financial Federal Credit Union has opened its newest branch at 1101 New York Avenue NW, Washington, DC. The 70 year old Kensington based Credit Union teamed up with the world-class architecture firm Gensler to create a unique banking experience.
"We didn't want to create just another credit union branch," said CEO Francois Verleysen. "We wanted to create a space that redefines what banking looks like in the 21st century. That's why we decided to do away with the traditional teller line model, install moveable walls that you can write on, offer coffee house quality beverages at our coffee bar. We want this credit union branch to also be a community catalyst—a place where people can come and be comfortable while managing their financial lives and improving their financial wellness."
Besides the moveable walls and coffee bar, the branch also offers free Wi-Fi, iPad stations, a full conference room with state-of-the-art video conferencing, and a projection screen. Signal plans to open the space after hours to host various events like art shows, seminars, business meetings, community events, etc.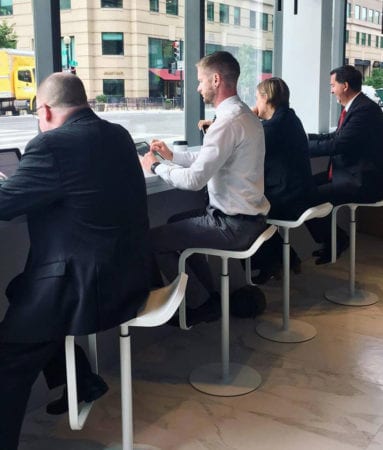 Signal's new City Center location is of the few credit union branches in downtown Washington that is open to the public and not housed in an access-controlled building. It is a full-service credit union branch, includes a 24-hour ATM vestibule, and will operate from 9 a.m. to 4 p.m. Monday through Thursday and 9 a.m. to 5 p.m. on Friday. A Grand Opening celebration week is planned for November 6–10 during branch hours. Members and the public are invited to stop in to see the new branch and learn more about Signal.