Despite this tumultuous time, it may be a good time to refinance your auto loan. You may be able to lower your monthly payment by getting a lower interest rate after you refinance.
Currently, Signal's auto loan rates are as low as 1.74% APR if your car is a 2020 year model with 5,000 miles or less on the odometer.
Below are additional benefits of refinancing your car, truck, SUV or motorcycle:
Improved credit score.
Auto loan interest rates are heavily based on credit scores. If your credit score has improved since you took out your current auto loan, you may be able to qualify for a lower interest rate.
Additionally, if you're enrolled in Signal Financial's Direct or Premium bundle and have enrolled in autopay from your Signal account, you can enjoy additional savings and deduct 0.50% (for Direct bundle members) or 0.75 % (for Premium bundle members) from Signal's already competitive auto loan rates.
Positive equity in your car.
A loan is less risky for a lender when the vehicle is worth more than the loan amount. Positive equity occurs when the market value of the auto is greater than the principal amount on your loan.
Having positive equity with a car, truck, SUV or motorcycle loan is beneficial for both you and the lender because it means that if you sell the vehicle, you'll make enough to pay off the loan in full, leaving you without any extra debt.
Less debt-to-income ratio.
If you've reduced your monthly debts in a substantial way, (i.e. paying off a credit card), your debt-to-income ratio will look much more favorable to lenders considering you for an auto refinance loan. An increase in income also helps.
This will show lenders that you have improved your ability to repay your debts. In turn, lenders will offer you a lower interest rate on your refinance.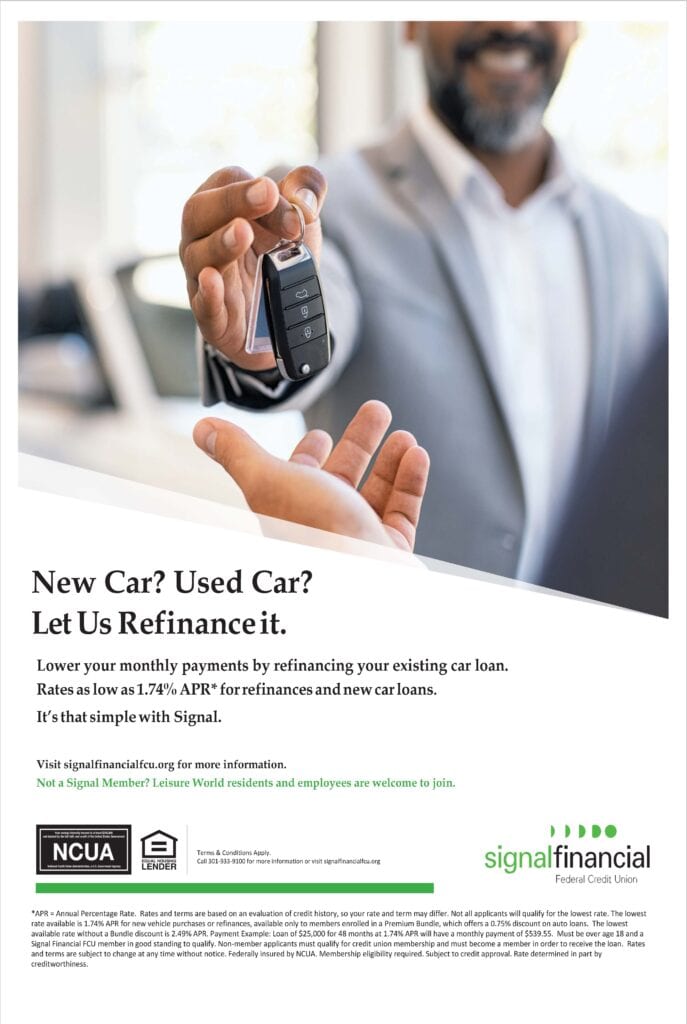 If you're interested in refinancing your car, SUV or motorcycle, contact Signal with your income verification and current employment status documents at the ready and we can get the process started for you online, or over the phone at (301) 933-9100 ext. 105.